Say Goodbye to Cigarette Litter With Cigarette Bins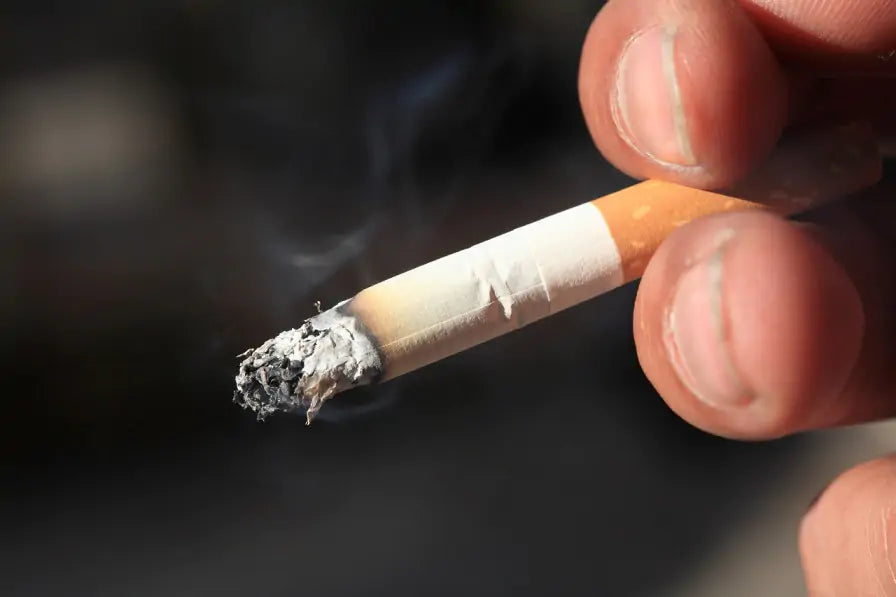 Say Goodbye to Cigarette Litter With Cigarette Bins
Cigarette litter continues to be a growing problem. The smoking ban that was introduced in 2007 led to a huge 43% increase in cigarette litter, according to Keep Britain Tidy, and it's one of the most commonly found pieces of litter on beaches. It causes harm to wildlife and pollutes our groundwater and waterways, yet many people don't even consider cigarettes to be litter!
The hazards caused by cigarette litter
Cigarette filters are made from cellulose acetate, a type of plastic which takes many years to degrade
Cigarette butts contain a huge number of toxins like lead and arsenic which can leach into groundwater and soil when they're discarded
They can cause harm to animals who might mistake them for food
They can pose a fire hazard, especially if they aren't properly extinguished and they're dropped in woodland
Taking a unique approach to changing behaviours
The government and local authorities have taken different approaches to reducing cigarette litter. One local authority that has tried a novel approach is Southend Council.
It installed a Ballot Bin which it said was the 'world's first voting ashtray.' According to figures from the council, and from Keep Britain Tidy, initiatives like Ballot Bins can reduce cigarette litter by as much as 46%. Thirty councils in the UK have now adopted the bins as a way of changing behaviours.
The Ballot Bin works by encouraging smokers to 'vote' on a question by putting their cigarette butts in one of two receptacles. The bins have a window to show which answer is the most popular.
Southend started its campaign with a football question; 'who's the best football player? Ronaldo or Messi? The Ballot Bin went viral and suddenly, authorities all over the world wanted to try the novel approach.
Southend Council installed 21 bins in 2017, and it evaluated the results over 12 weeks. A 46% reduction in cigarette litter speaks for itself. The results were so impressive, the bins were introduced at different sites in the US by Keep America Beautiful. In just six months, cigarette litter was reduced by a whopping 74%!
Going forward, the council is keeping people engaged by asking them questions that are relevant to their interests, popular culture (like sporting events), and to their local area.
When it comes to cigarette bins, what are your options?
There are a lot of different products on the market, but you can create a modern designated smoking area and keep outdoor spaces from litter with our commercial cigarette bins. Among our high-quality range, you'll find:
Wall Mounted Cigarette Bins
Our Round Stainless Steel Wall Mounted Cigarette Bin is a stylish addition to any designated smoking area. It's made from polished stainless steel and it's equipped with a robust wall mounting bracket that can be secured to just about any wall surface. It also has a rain water cover (essential in the UK!), a sloped plate for stubbing out cigarettes, and three apertures to encourage people to use them in public areas.
Post Mounted Cigarette Bins  
Our Rubbermaid Infinity Post Mounted Cigarette Bin is one of our most popular products. It transforms any designated smoking areas into a clean, waste free space.
It's made from a blend of powder coated and stainless steel, and it's weather resistant. It also has a snuff plate where cigarettes can be fully extinguished before they're disposed of, a 360-degree ashtray for quick and easy access, and an inner liner that can hold up to 1500 cigarette butts.  It's mounted onto a weighted base for stability and durability so it's perfect for use in busy areas.
Free Standing Cigarette Bins
Our stylish Pyramid Top Free Standing Litter Bin provides convenient and efficient cigarette disposal and is best used in smoking areas that are covered over. The bin is available in a black, grey, or stainless steel finish so you're sure to find something to compliment your space. The bin is supplied with a stainless steel liner for easy emptying.
Not much outdoor space? No problem
Streamlined Smokers Poles
Our Rubbermaid Smoker's Pole is a modern cigarette bin for areas where space is limited. It's available in silver or black and it's made from durable powder coated aluminium. It's weather resistant, fire retardant, and has a self-extinguishing pillar to prevent fire hazards in public areas. The pole has a weighted foot base to give it stability and it's super easy to empty and clean.
Smokers Stations
Our Rubbermaid Smokers Station can be mounted on any flush wall surface. It's lightweight and available in your choice of powder coated steel or stainless steel. It also comes with a galvanised steel liner for easy emptying and cleaning. It's small yet mighty and can hold a considerable amount of cigarette butts. It's perfect for areas like outside of hotel receptions or office blocks where space is limited.
Do you have professional business premises?
In that case, you want something that not only gets the job done but looks the part.
Rubbermaid Genie
The Rubbermaid Genie Infinity Cigarette Bin will makeover any smoking area. It's designed to hold up to 500 cigarette butts and it's made from weather resistant powder coated steel. It's fitted with a domed roof to keep rainwater at bay, and it has a 360-degree disposal area with snuff plate for easy use. It's so simple to clean, and the upper part of the bin is removable so you can access the fire-resistant inner liner. This is a perfect choice for larger business premises and shopping centres.
Rubbermaid Groundskeeper
The Rubbermaid Sandstone Groundskeeper Litter Bin with Ashtray is a great value cigarette waste receptacle for designated smoking areas.  It's made from the finest quality materials and it features an injection moulded plastic outer with a smart sandstone finish, a galvanised inner liner, and a spring loaded flap that closes swiftly after use to keep any unpleasant odours at bay.
This is basically a large litter bin combined with an ashtray. It comes in 56 and 94 litre options so you can choose the model that best suits the space you have available.
If you need any help or advice on which cigarette bins are best for your designated smoking areas, we're here to help! Contact us on 01684 292727 or at sales@litterbins.co.uk to find out more about our amazing range.