The World's Greenest Cities: Cape Town, South Africa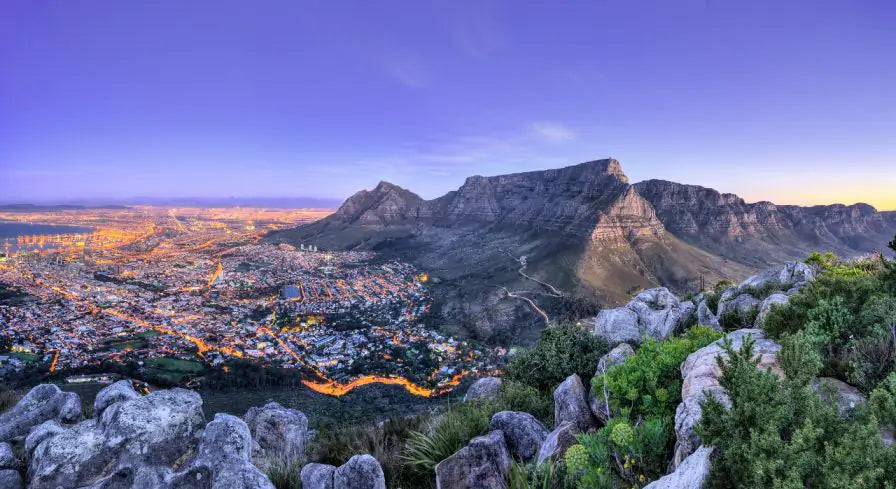 The World's Greenest Cities: Cape Town, South Africa
Cape Town has been hailed the greenest city in Africa, and for good reason. The 'Mother City' as it is affectionately known by its residents, has invested in cleaner public transport, a network of cycle lanes, and renewable energy to power its sprawling metropolis.
While it's true that Cape Town generates a lot of waste per head, it's focusing on becoming cleaner and greener by tackling its waste and recycling issues, increasing investment in renewable energy, conserving its green spaces, and investing heavily in cycle lanes and cleaner transport.
Cape Town: The sustainable metropolis
Even though you might think that much of Africa is either desert or bush land, figures suggest that by 2035, more than half of Africans will live in urban environments. This means that more infrastructure will be needed, more power will be used, and more waste will be produced.
The authorities in Cape Town have realised this, and they are busy planning on making the city more sustainable now, and in the future.
Plans are being made for sustainable housing, a better transport system, and safe and more eco-friendly ways to get around the city. Here are just some of the sustainability plans that have already came to fruition in Cape Town.
Green spaces
Cape Town has its fair share of beauty spots, not to mention the majestic Table Mountain National Park. South Africans love being outside, so there's been plenty of investment in beautifying and maintaining the city's precious green spaces.
Farmer's markets and sustainable food
Healthy green spaces means that there are plenty of places to grow food, and there has been a steady rise in the amount of farmer's markets selling locally grown food which is healthier and often easier on the pocket.
Cleaner public transport
There has been a lot of investment in public transport to make it greener and more appealing to residents. Authorities have also introduced a network of cycle lanes to make it easier and more eco-friendly to get around the city. 
Renewable energy
As well as encouraging residents to reduce their energy use, authorities have invested in wind energy, and the city boasts the first commercial wind farm in South Africa, which has been in operation since 2008. The city hopes to get 10% of its energy from renewable sources by the end of this year.
Responsible tourism
Back in 2009, the mayor of Cape Town signed a Responsible Tourism Charter, in which the city pledged to follow responsible tourism practices. Authorities then went on to introduce a responsible tourism policy to make the city not only greener and more pleasant for tourists to visit, but to protect Cape Town itself from the effects of tourism for years to come.
The responsible tourism policy
The key aims of the responsible tourism policy are to promote and encourage tourism that:
minimises negative economic, environmental, and social impacts on the city
helps connect tourists with local people and encourages them to understand local cultural, social, and environmental issues
is culturally sensitive and instils a sense of pride in local people
creates economic benefits for local people and helps communities develop
makes facilities accessible for people with disabilities
involves local people in decisions that affect their lives
What is the policy doing for the environment?
Of course, minimising the negative impact on the environment is a huge part of responsible tourism too. The responsible tourism policy aims to:
reduce tourism's carbon footprint and reduce reliance on non-renewable sources of energy
assess the environmental impact of tourism operations and take steps to minimise any negative impact
ensure that companies in the tourism sector actively work to minimise all forms of pollution.
make sure that biodiversity, ecosystems and landscapes are protected and restored where necessary
increase awareness and provide education around sustainable tourism
make sure that the tourism sector uses resources sustainably, and reduces waste and energy, water, and raw materials usage wherever possible. Companies in the sector should aim to recycle as much as possible.
The Responsible Tourism policy has already paid dividends. Cape Town has been awarded the 'Africa's Leading Destination' accolade two years in a row.