Autumn Rubbish Stories: The Good, The Bad, and the Ugly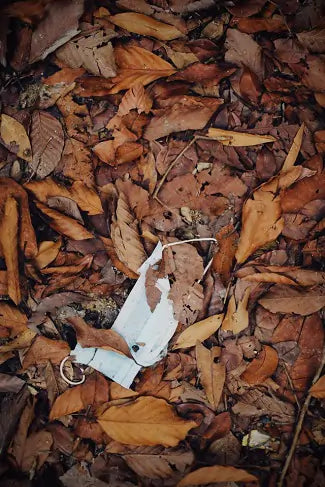 Rubbish might not be the most glamorous thing in the world. However, there's never a shortage of headlines about it. In this roundup, we want to share some autumn rubbish stories with you. Welcome to the good, the bad, and ugly of litter tales.
Autumn Rubbish Stories: The Good
It seems like the amount of litter on our beaches is finally falling. Figures from the latest Great British Beach Clean found that overall litter is down. Marine Conservation Society (MSC) volunteers found around 385 items of litter per 100 metres of beach. This is down from 425 in 2020 and 558 in 2019.
Efforts to reduce plastic litter seem to be having an effect too. There were fewer plastic bags on beaches and cotton bud sticks weren't even among the top 10 items found. As autumn rubbish stories go, this is one that definitely cheers us up.
However, there's no time for complacency. 75% of the litter collected on beaches was either plastic or polystyrene, so there's still more to do.
The MSC is calling on the government to phase out the manufacture and sale of plastic. It says that while it's positive that litter is down, above all more needs to be done to tackle plastic pollution. The charity says policies that ban single-use items are the quickest way to get plastic out of the environment.
A Defra spokesperson said the government has launched a consultation on the banning of other plastic items like plates and cutlery. It's also looking at evidence on the effects of wet wipes and tobacco filters.
Autumn Rubbish Stories: The Bad
The next of our autumn rubbish stories is about face mask litter. Face masks look like they're here to stay. However, not disposing of them properly is causing what researchers are calling a 'plastic pollution time bomb.'
Researchers at the University of Portsmouth say that face masks harm animals, spread disease, and block sewers. They commented that people have to wear face masks, but they aren't advised on how to dispose of them safely. According to figures, there was a 9,000% increase in face mask litter in the first 7 months of the pandemic.
Most disposable face masks are made from long-lasting plastics. But, if they end up in the environment it can take hundreds of years for them to degrade. The research team has urged the government to introduce legislation and education to combat face mask litter.
Autumn Rubbish Stories: The Ugly
Just when we think we've seen it all, the last of our autumn rubbish stories serves up a curveball. Litterbugs are using a post box in Bedminster, Bristol as a rubbish bin.
It's one of two post boxes on the same patch and there's a litter bin just yards away. However, a few months ago, the front of the box came off. This exposed the cage inside which has encouraged people to fill it with yet more litter.
So this poor post box is no longer a post box and it's not officially a bin either. Who knows what will happen-will it remain an eyesore? Whose responsibility is it anyway? Whose idea was it to spoil a beautiful post box with litter? This story definitely deserves to be in the ugly category of autumn rubbish stories.
For more news and articles on all things litter, check out the rest of our blog.