Philadelphia is 'Filthadelphia' No More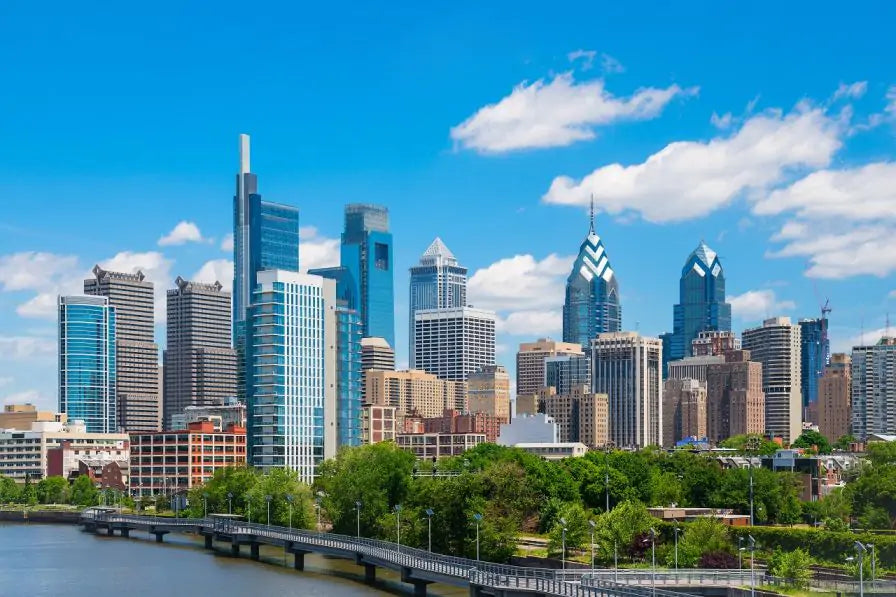 Philadelphia is 'Filthadelphia' No More
The city of Philadelphia has battled for decades to tackle its litter problem, and to get rid of its less than flattering nickname 'Filthadelphia.'
Back in June, community groups across the city resolved to tackle one big problem that's blighting the landscape; illegal signs. Over two weeks, residents took down over 8500 signs from around the city, and in the autumn, the signs are set to be transformed into something useful and better to look at by local artists and designers. Signs that were removed by residents included music flyers and advertisements for houses and cars. By the end of the two weeks, over 1,000 signs asking for scrap cars were taken down. There is a $300 penalty per sign for putting these kind of signs up illegally. If the offender continues to do so, they are fined $2000 per sign, so the penalties are harsh, and rightly so.
Illegal signs often end up as litter, which is not good for people living in communities or the businesses operating there.
The Mayor created a Zero Waste and Litter Cabinet two years ago tackle the problem, and this year, the cabinet announced 31 short and long-term recommendations to help Philadelphia become 90% zero waste and litter-free by 2035.
Illegal signs were not a huge priority but the cabinet had the funding to put a plan in place to remove them, and the sight of residents tearing them down certainly raised awareness of what the authorities are trying to do.
People who put up signs or flyers advertising their business or music events get a call from the city to let them know that posting their material around the city is illegal. Many people are surprised to find out that this is the case. These are often innocent cases; it's the signs asking for something or giving people the hard sell that the city wants to crack down on.
Authorities are working with Trash Academy, a mural art project in Philadelphia, which is one of the largest public art programmes in the US, to transform the illegal signs into something good. There are plans to use some of them in a project that aims to highlight the need to eliminate single-use plastics.
The Trash Academy started in summer 2015, and it came about because of concerns about waste that were raised at a community meeting. The Trash Academy began working with communities on education and awareness about waste and coming up with solutions to address it.
The city, the Trash Academy, and a design shop that works with communities on public art will reach out to the public for help in creating something from the signs in October.