The World's Greenest Cities Series: Berlin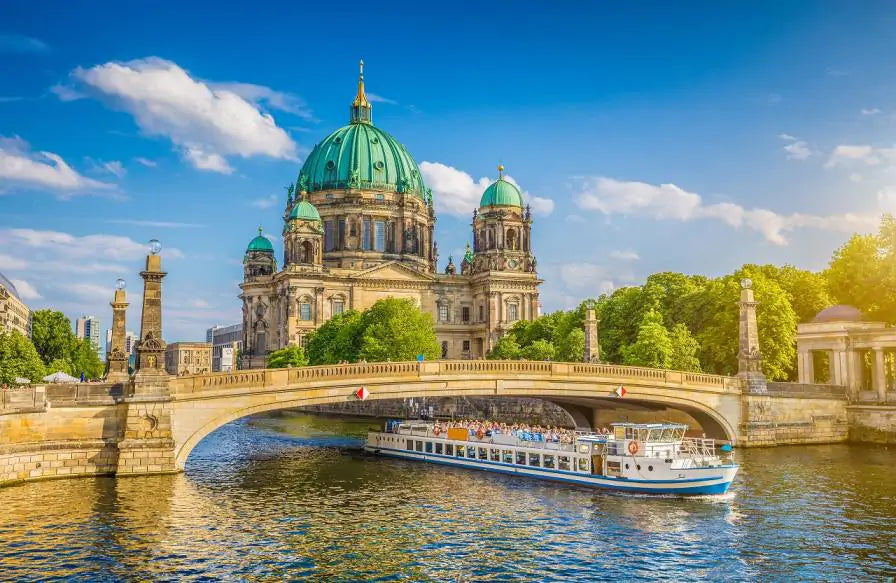 The World's Greenest Cities Series: Berlin
Berlin is one of the world's greenest cities, and sustainability comes naturally to its residents, largely because of the German capital's turbulent past.
Between the world wars, Berlin was very isolated. Residents had to become self-sufficient and grew produce on allotments, made their own clothes, upcycled what they could, and got around on bicycles. Even though the Berlin of today is wealthier and cosmopolitan, many of these things have carried on. Let's look at what makes Berlin one of the world's greenest cities.
It has transport all figured out
About half of all Berliners cycle or use public transport instead of a car. The pubic transport system is excellent. There are electric buses, trams that run on special lawn tracks to reduce noise and air pollution, and the infrastructure for electric cars is being improved.
It knows two wheels are better than four
There are more than 1000 kilometres of cycle paths in the city and 12% of journeys are made on a bicycle. Visitors to Berlin can get in on the act too; many tour companies have added guided bicycle tours to their programme. It's easy and also cheap to hike a bike in Berlin. If you don't fancy doing all of the pedalling yourself, you can jump in a Velotaxi and be pedalled across the city at your leisure.
It has an abundance of green spaces
More than a third of the city is green space, and half of that is forest. There are around 440,000 trees, some of which are protected. Since the fall of the Berlin wall, parts of what used to be the 'no-man's strip' have been turned into cycle paths, parks, or gardens. Gardening is big in Berlin, and if you don't have your own garden or allotment, you can join one of many community garden projects. 
It's all about sustainable trends
Residents can learn how to make their own furniture and clothing in popular DIY and upcycling workshops that run across the city. Other popular trends that are being adopted are zero waste living and plastic-free shops.
It minimises the impact of tourism
Anyone who wants to see Berlin by water can take a ride on a solar powered tour boat, or if you're a born sailor, you can rent your own solar boat.